Welcome To VINCI School
VINCI School is a not-for-profit school for children 18 months to elementary age, that utilizes a Blended Learning pedagogy consisting of Montessori, Reggio Creative Learning Centers, and developmentally appropriate technology. This pedagogy allows us to maximize the growth and potential of each child by providing individualized attention through the combination of hands-on activities and digital game-based content.
Mission
Apply Now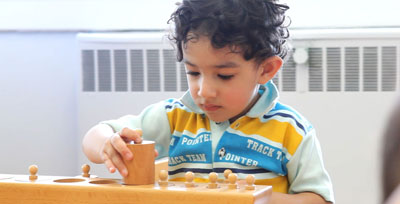 VINCI Robotics Camp for 4 to 8 years Old
As part of our Experiential Learning, our Summer Camp is a true play field for children to exercise their brain power, where the focus is more on applying the knowledge to understand real world problems, and on creating solutions. The camp runs for
5 weeks from July 6th to August 7th
. The schedule will remain the same as a regular school day for each grade (drop off 8:45 – 9 am, pick up 3:30 pm).
Pre- and Post Care are available at additional cost. During afternoons, students will participate in a series of activities outdoor and indoor such as physical activities, going to the Marsh to collect samples and come back to sort, analyze and calculate, visiting Loblaw and investigating numbers, patterns, math and arts.
Learn More