Dr. Dan Yang, Founding Principal
Founder of VINCI Education & VINCI School, Co-founder of VINCI Academy, and creator of the award winning VINCI Blended Learning, Dr. Dan is a serial entrepreneur and holds more than 20 U.S. and Canadian patents in technology, software and educational tools. A former associate professor, and high school math teacher, Dr. Dan holds a Ph.D. in Physics. But above all else, Dr. Dan is a parent. As a mother and foster mother to four children ranging in age from single-digits to college students, Dr. Dan's inspiration for creating the VINCI Blended Learning system stemmed from her dissatisfaction with the limitations in traditional educational models.
Named a Top 10 Female Entrepreneur by Forbes Magazine, Dr. Dan is also a widely regarded and recognized expert in early childhood education. She is a frequent guest speaker at national or international conferences such as CES Transforming EDU, Early Education and Technology Conference, and the ASU+GSU Innovation Summit. She dedicates a great deal of her time training teachers and principals from coast to coast. Dr. Dan's vision of learning in the 21st Century is based on her belief that "we need to teach our children from a young age how to be happy, and how to create. The goal of education should not be to be able to memorize and recite multiplication tables. The goal should be to help young children to use practical solutions and concepts to solve problems in everyday life."
Sarah Cowan, Head of ECE Curriculum & Training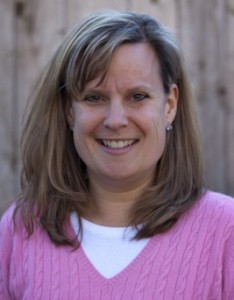 Sarah Cowan is a mother, veteran educator and early childhood specialist who has been working with preschool and kindergarten children since 1996 in both public and independent school settings. She graduated from Colby-Sawyer College in 1994 with a B.S. in Early Childhood Education, later receiving her Master's in Education, Reading from Salem State University. She is a Massachusetts State Certified Teacher who has completed her Montessori Training through the American Montessori Society in 2004.
Since joining VINCI in 2012, Sarah has led the curriculum team to design an entire new, theme-based and blended program for the toddlers and preschoolers, incorporating Montessori, technology, music and arts. The cross-curricular program has since built the momentum as parents witness their children's drastic change. The program is now available at all VINCI schools worldwide.
Becky Otwell, Director VINCI School Alexandria, VA
Becky joint VINCI schools leadership team after a decade of career in each childhood development, serving as Director of daycare centers such as Bluebird of Alexandria and Happy Home. She was an educator working for the school board in Madison, Connecticut before moving to the Washington DC area. Parents love Ms Becky for her warmth, and patience as she enjoys her 12 hour-days working with hundreds of families. Becky graduated from George State University in 1978.
Emily Gould, Director VINCI Academy Los Angeles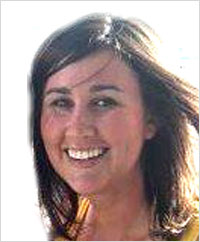 Emily C Gould has worked in early childhood development for more than a decade. Emily began her career as a teacher in an early childhood development center. As she continued her education she became a certified Developmental Specialist, focusing on the whole child's developmental needs including cognition, motor, adaptive, communication, and social/emotional skills. Most recently Emily has been a Center Director, in a center with children four months to five years of age. As a Center Director, Emily has provided ongoing training, supervision, and mentorship to staff in classrooms to ensure best practices and classroom quality. She also helps facilitate and teach weekly parenting seminars.
Emily holds a Bachelor of Arts in Human Development from Pacific Oaks College as well as an MS in Child Development from San Diego State University. At San Diego State, Emily also acquired a certification as an Early Childhood Social Emotional Behavior Regulation Intervention Specialist.