Open House VINCI Alexandria!
Open House VINCI Arlington
Open House VINCI Merrifield
VINCI Kindergarten Graduates Read and Calculate, Mostly One Grade Ahead!
Award-Winning Curriculum. Hands-on & Personalized Learning.
Blending Montessori, STEM and Creative Learning, VINCI School cares and educates Infant, Toddler, Preschool, Kindergarten and Elementary students, one child at a time, with an unprecedented and precise targeting, thanks to our home-grown technology platform and literacy content.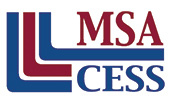 Early Learning and Elementary Accredited
1001 N. Fairfax St. Alexandria, VA
1601 Duke Street, Alexandria, VA
Phone:
571-278-9669
3508 Lee HWY, Arlington, VA 22207
Phone:
571-278-1439
8408 Arlington Blvd, Merrifield, VA 22031
Phone:
571-278-1439
VINCI Toddler Program
VINCI Toddler Program is designed using a combination of Montessori materials and Reggio learning centers, framed in a 4-step pedagogy that's unique to VINCI School.

Always putting safety as the top priority, VINCI highly trained toddler teachers engage students in developing their language, logical and fine motor skills while fostering their independence through potty training, self-care and guided choices